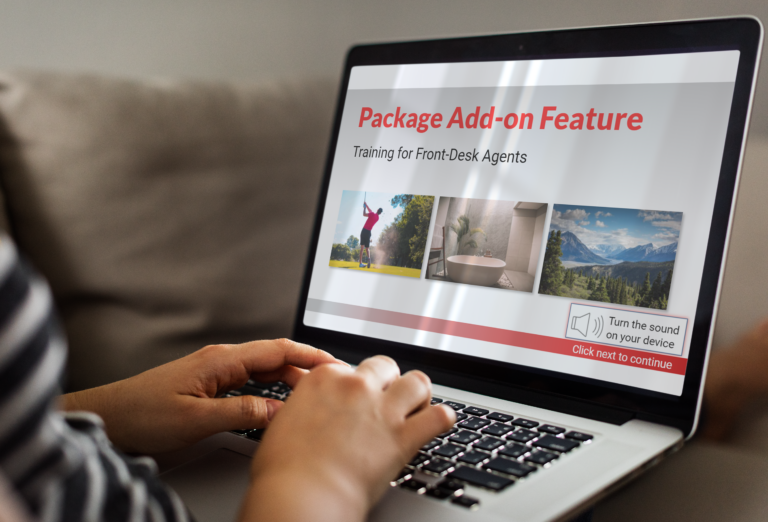 This eLearning course is designed for hotel front desk agents to use a new product feature, the package add-on, for hotel software. After an explanation of how to use the feature, the learner is asked to practice using a scenario with a customer.
Responsibilities
: Instructional Design, eLearning Development


Target Audience

: Front-Desk Agents


Tools Used

: Articulate Storyline, Adobe Illustrator


Client: 

Software Booking Company


Date: 

July 2021
Summary
A new feature was added to a Software Booking company. This feature allows the front desk agents to offer a package-add on.  There were three main objectives for the users: open the package add-on feature, offer additional package choices, and entering the customer comments. I rapidly developed this practice with limited information about the end user and no formal design documents. 
Development
Because this was a hypothetical scenario, I created a booking software program just for this practice that would simulate the booking experience. Aside from presenting how the product works through a series of instructions, I created a practice scenario with a customer. The learner needs to use the chat function to offer the packages, and then write in the responses. The text box was creatd with text variables so that the learner can use custom text in the chat box.